If you operate as an automotive locksmith in the United States or are planning on starting your own locksmithing company in the future, one of the biggest things you'll need to consider is how people will find you.
Not only do you need people to find you, but you also need to entice them into calling you and hiring you for a job. That can be a lot easier said than done, especially because it falls under the domain of marketing which is something you may not be good at or you perhaps don't enjoy doing. Nevertheless, if nobody can find you, it doesn't matter how proficient you are or how competitive your prices are if nobody's hiring you!
Nowadays, just about everything can be found online, so if your business doesn't appear in search engine results then you're really at a disadvantage. Digital marketing is therefore important for auto locksmiths that want to attract leads and increase their revenue. Some of the main tools used in digital marketing include search engine optimization (SEO), analytics, lead generation, and diversification of your online presence. This post will look at digital marketing and how it can be used to improve the online visibility of your locksmithing business.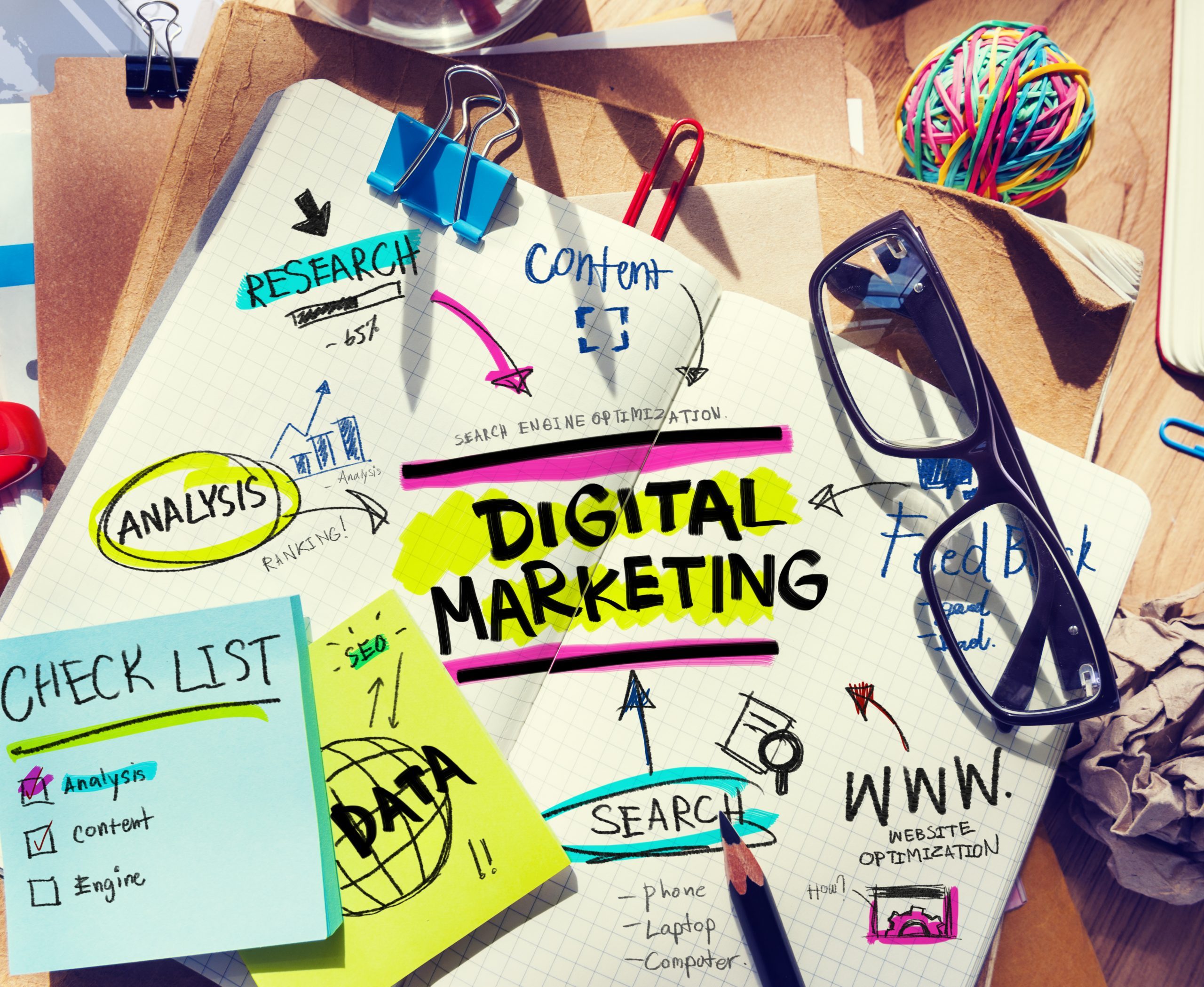 Is digital marketing important for automotive locksmiths?
If you already operate an automotive locksmith business, there are a lot of things within your control to keep your business successful and thriving. Training, buying better equipment, vehicles, and improving your range of services are all within your remit. One thing that you need, however, is to have a consistent flow of revenue from satisfied customers. This is where digital marketing becomes a necessity for modern businesses like automotive locksmiths.
What is digital marketing and what do you need to know about it? Digital marketing guru Neil Patel gives a good basic definition of it, without using too much technical mumbo-jumbo. Basically, it is the promotion of your services through digital channels, which can include social media, your own website, email, and/or search engine optimization (SEO).
Some of the most common ways of promoting your services as an automotive locksmith online include:
Social media: being active on Facebook, Instagram, Twitter, or other social media platforms.
SEO: creating valuable content online which is rewarded by Google Search and other search engines by 'bumping' up your website or business profile in the rankings.
Email: sending out email campaigns to your customers.
Web development: creating a website listing your business services, contact information, credentials, etc.
For an automotive locksmith business, you may not need all of these tools to get your business noticed online, but having a combination of these is a recipe for success and it's far better to have at least one digital channel to bring in leads than none at all.
What is search engine optimization (SEO)?
Most of the above digital channels are fairly self-explanatory, except for search engine optimization (SEO). This one is a little more tricky, but it's nonetheless important to at least know what it is and how to improve it so that you can boost the visibility of your business online.
In brief, SEO involves technical and on-page techniques that increase the ranking of your website or online profile(s). Whenever you do a simple Google search for popular key phrases such as "car locksmith near me," for example, take note of the first few results that are not listed as paid advertisements. There are many possible reasons why Google would list the top results at the top, and the exact reasons why are a secret closely held by Google's algorithm.
What Google can tell us (and they do), however, is that they frequently upgrade their algorithm to reward good quality content written by humans, for humans that is relevant to the term being searched for. So it's highly unlikely you'll get results for florists or bakeries in Chicago if you're searching for automotive locksmiths in Chattanooga, Tennessee, for example.
One of the big problems with SEO is that it often doesn't reward you straight away if you follow Google's guidelines for good content (i.e. what the algorithm rewards), but completely ignoring it or going against it can actually punish your website or push you deeper into the search results. Think about it: how often do you go past the 3rd or 4th page of Google results? Being higher up near the top is almost always better.
How to rank your automotive locksmithing website higher on Google Search
Automotive locksmiths need to have some sort of online presence these days. Online searches are the go-to way to find nearby goods and services, rendering old-fashioned telephone listings like Yellow Pages all but obsolete in the modern digital world.
To give an idea as to how popular online searches are, around 5 billion people search for things online. Most of these people, around 92.49% of all search results take place using Google Search. The closest competitor is Bing, with only around 3.07%, so DuckDuckGo and other search engines simply don't compare to the popularity of the almighty Google.
In other words, if your business doesn't show up at all on Google Search, you're potentially losing a lot of potential leads, which means fewer phone calls for service and not as much revenue as you could be generating.
But it gets even more complicated… People looking for auto locksmiths in the United States (or for most other goods or services, for that matter) generally only click on the first few results that show up. Nearly 71.33% of Google searches result in someone clicking a result from the first page, especially in the first few results. Very few people click on links after the first page, so SEO is therefore important so that your website ranks well (and ideally on the first page).
The short and simple version of how to improve your rankings in Google and other search engines is to find a good keyword that is relevant to your business. Generally, short keywords like "automotive locksmith" have a lot of competition and it's highly unlikely that your small business will rank well for this term. Instead, you should be targeting long-tail keywords, like "auto locksmith in Houston, TX" which will tell Google that you want results relevant to Houston, Texas (or whatever your city/county happens to be). Competing for these keywords is a lot more realistic, and if you decide to pay for ads on Google (PPC campaigns), you'll find that the cost is much lower than if you chose a short keyword.
Digital marketing strategies for auto locksmiths in the US
Want to get your business name out on the internet and attract new leads? Below are a few strategies that can help you boost your online visibility:
1. Yelp & Angi (Angie's List)
A popular way for handymen and tradesmen to get noticed is to use a platform like Yelp or Angi. These types of platforms allow you to make a business profile and advertise your services, and they do draw in a lot of online traffic. Joining these types of networks is often fairly easy, and you don't need to be an expert in web development to make a clean, professional profile page.
The upside to joining networks like Angi is that they bring in a huge quantity of online traffic from everyday Americans in need of services (including car locksmithing services). They also make it quite easy to upload photos of your business, showcase your operating hours, services, and contact information.
But with all of the upsides that they bring, there are some big downsides too. Firstly, your business will have a hard time standing out since there will certainly be many other competitors using the platform.
Secondly, exclusively relying on these platforms is not a good long-term digital marketing strategy. Angi charges $15-85 per lead for businesses that use Angi Leads, their lead generation service. That can add up pretty quickly, and it can also blunt your competitive edge since it eats right into your potential profits.
Yelp, on the other hand, have a tiered advertising model that can help promote your business. The cost of their various tiers varies from a few hundred dollars for the low-end packages up to $2,000 or more per month.
2. Google My Business
An easy and cheap way to promote your business online is to claim your business listing with Google by using Google My Business (GMB). Every automotive locksmith should at least try to apply for a Google My Business listing as part of an overall digital marketing strategy.
Google makes it completely free for businesses to apply for a GMB listing, which allows your business to pop up on Google Maps along with your address, business hours, some photos, and a link to your website, for example. It's also a great way to attract customer reviews, since Google are quite stringent about individuals using real profiles when leaving reviews.
One of the biggest benefits to being listed on Google Maps is that your business can pop up in search results at the very top (when a map is shown during a Google search) on the map, even if the link to your business website is further down the page or on another page entirely.
The downside is that Google doesn't like listing businesses that lack physical premises like an office or a warehouse. In order to be listed, Google will first send you a postcard which you must then validate in order to be listed. If you operate your locksmithing business from your vehicle with a private home address, they may not recognize your business at all.
3. Social media
Social media is ubiquitous these days, for better or for worse. For an automotive locksmith business, social media profiles can bring in plenty of valuable leads from vehicle owners in your community.
A simple social media profile can help your business get noticed and you'll also be able to interact directly with potential customers, and you don't need to pay to have a profile there (whether you keep it active or not) simply showing your business services and contact information. Social media can therefore range from being mostly hands-off to being a key lead generation source, depending on how much time and effort you want to invest in your various social media profiles.
For automotive locksmiths, consider having a profile on Facebook and Instagram. For the latter, show a few photos of your team in action, extracting broken keys or cutting replacement keys for customers. Other social media platforms like TikTok can be challenging to promote your business services, but they could potentially be very rewarding as well due to the popularity of TikTok.
4. Create a business website
One of the best and most valuable long-term digital marketing strategies for your business is to have its own website. Creating a business website that is clean and professional can be a big time commitment, however, and you'll have to keep it optimized for SEO and fresh with content if you want it to keep ranking well on search engines. It's a big investment, but one that can pay off in dividends and act as a major source of lead generation.
If you lack the expertise (or time) to create a website from scratch, it's gotten a lot easier thanks to platforms like Wix or Squarespace that make web design a simple drag-and-drop operation. These types of platforms do charge for anything beyond their extremely limited free versions, however, so consider the pros and cons of paying a relatively high monthly subscription versus hiring a web developer to put together a dedicated website and hosting it.
With your very own business website, you can showcase your business services, operating hours, credentials, testimonials, and make it easy for customers to contact you by telephone or through a contact form.
5. Auto Locksmiths
If you're an automotive locksmith operating in the United States, you are welcome to apply to become an Auto Locksmiths member. Our platform provides genuine, trustworthy locksmiths with quality leads for a low monthly fee of $40 and NOT pay-per-lead.
As an Auto Locksmiths member, there's no need to worry about the digital marketing for your member profile since we do all of that for you. Every member that has undergone our vetting and approval procedure will receive a custom profile page and a location page (see our Houston, TX page for an example).
Customers using our platform enter their ZIP code to find nearby automotive locksmiths, so you'll only be receiving genuine leads for your services. We bring in large volumes of organic traffic from SEO techniques as well as through paid advertising (PPC campaigns) on search engines such as Google Search.
Boost your marketing with Auto Locksmiths
Genuine, independent automotive locksmiths operating in the United States can enjoy all of the benefits of increased lead generation, increased online visibility, and being part of a network of vetted and approved automotive locksmiths by becoming members of Auto Locksmiths. Join our growing network today.