Locksmith scammers are running rampant in cities all across the United States, damaging the reputation of honest locksmiths everywhere. It's an unfortunate situation that has been many years in the making, and while there have been efforts to mitigate the ability of scammers to operate, the fact of the matter is that the rot runs deep.
Knowing how to avoid locksmith scams and to identify some of the telltale signs can save you plenty of money while also letting you choose an honest, genuine locksmith instead.
This blog post will briefly explain what locksmith scammers are, how and where they tend to operate, and how to avoid them.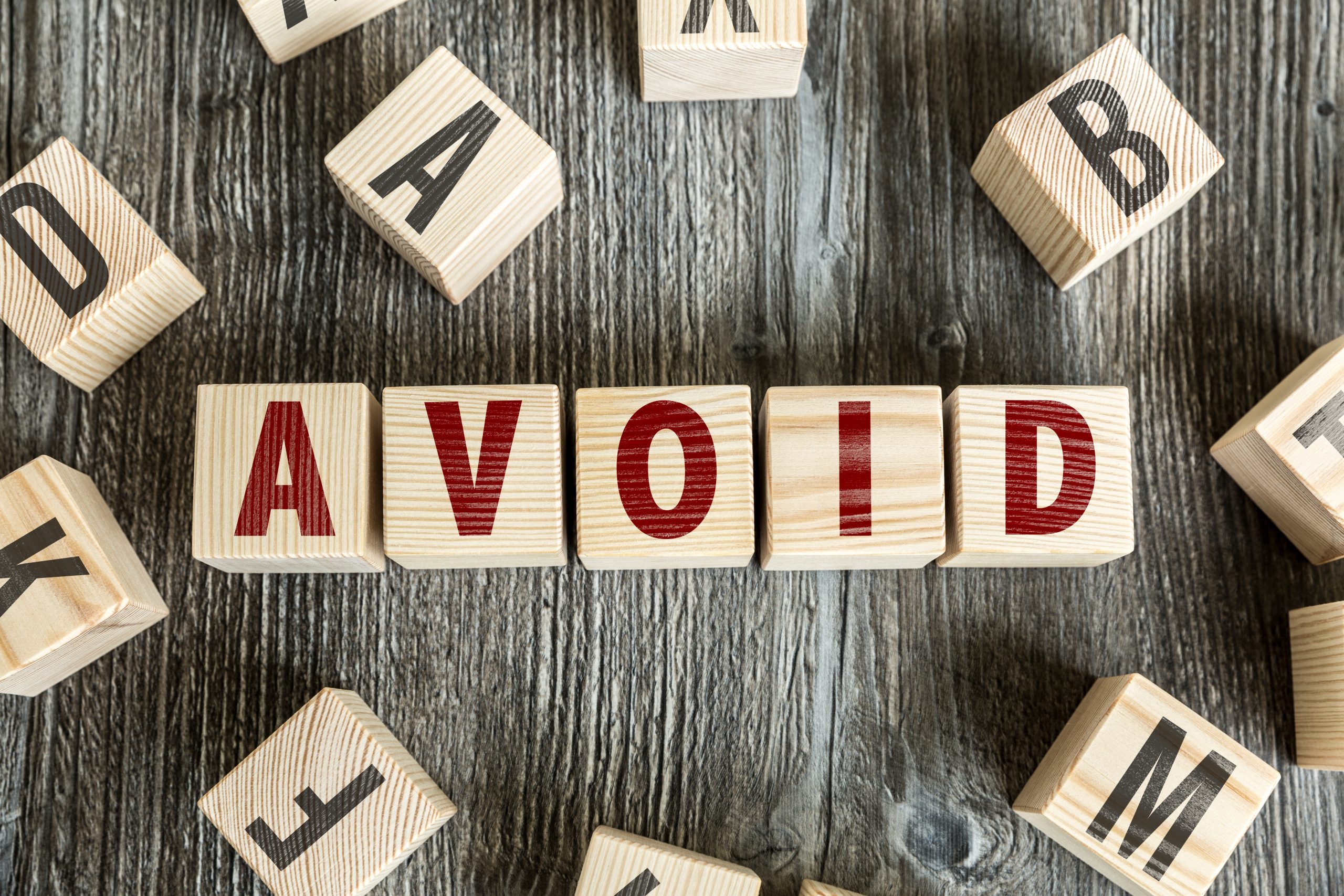 What are locksmith scams?
A locksmith scam is a fraudulent activity involving a fake, unlicensed, and/or unqualified locksmith posing as a legitimate and qualified locksmith. Normally, these scammers mislead or otherwise exploit customers by price gouging them far beyond the initial quoted price and often performing subpar work or even damaging your door or lock mechanism.
Locksmith scams are among the most common forms of scams in the United States. Along with scam plumbers and a handful of other service-based jobs like garage door repairs, moving services, and carpet cleaning services, locksmith scams are prevalent and common.
How prevalent are scam locksmiths in the US?
It's estimated that nearly 250,000 Americans make an emergency call to a locksmith every single day. This includes residential, commercial, automotive and all other types of locksmiths. How do customers find these locksmiths? Well, in an emergency situation one can safely assume that they're searching online on Google or other search engines, likely clicking the first result they find (or at least clicking amongst the top few results of the search) and likely doing little to no research since the matter is urgent.
Unfortunately, scammers take advantage of these types of situations and this behavior is also noticeable when you pick up the phone to call them and when you're dealing with the locksmith in person.
If you'd like to get a quick impression of how prevalent scam locksmiths are in the United States, simply start a Google search for something like "locksmith scams in the US" to see for yourself.
How locksmith scam artists operate
In order to understand the gravity of the situation, it is important to understand how most locksmith scammers actually work. Understanding the root of the problem can be helpful in the future and can empower customers to make better choices by avoiding them.
Typically, locksmith scammers operate through aggressive marketing tactics, almost always digital and almost always making heavy use of Google Pay-Per-Click (PPC) advertising campaigns to ensure that their "businesses" are listed first. Indeed, they have become so prevalent in Google PPC advertising that they have essentially cornered the market on all major long-tail and short-tail search keywords. For example, "cheap locksmith in Chicago, IL" or "24/7 emergency locksmith in New York, NY" are highly competitive keywords that are often paid for by scammers, which drives up the price and makes it extremely expensive for legitimate locksmiths to compete using Search Engine Optimization (SEO) methods.
They have also been widely known to abuse Google My Business listings, often opening up "business" locations at existing properties or even in public parks or existing locksmith businesses, sometimes registering dozens of listings in a fairly compact radius. This achieves two goals: it drowns out the ability of legitimate locksmiths to be discovered on Google Maps and Google Search, and; it gives customers the impression that there are many different competing locksmiths operating near them.
Normally, these scammers have no actual physical address. They tend to use many phone numbers that are often routed to a call center in order to receive calls from unsuspecting customers. These call centers are often located internationally and many of the scammers are known to use 1-800 numbers as well.
The scam process explained
The most commonly used scam tactic employed by scam locksmiths is the "bait-and-switch" technique. They will normally advertise extremely low prices like $50 or less for a vehicle unlock service, which is completely unreasonable since no locksmith can cover their expenses at such low rates. These prices are often emphasized in the Google Ad and once they've got a customer on the phone, they'll constantly reiterate that low rate with no need for a price estimate.
What happens next, if the customer agrees to do business with the scammer, is that they'll then send over one of their employees to resolve the problem. The employee will then provide the service but at significantly higher fees than originally advertised. By significantly higher, we mean prices jumping from say, $50 to $200 or more, for example. The "locksmith" has many ways to get this from the customer, such as threatening to contact the police or holding your keys ransom until you've paid. They will always ask for cash or debit as these are a lot more difficult to reverse than a credit card payment.
Examples of locksmith scams in the US
There are so many examples of locksmith scam experiences from coast to coast that compiling all of them would be seemingly endless. What is fairly well-known, however, is that there are certain trends and patterns as to how and where these scammers operate.
Many such examples involve Israeli expats and/or immigrants working in urban areas around the United States, sometimes using visas that do not permit them to work (e.g. tourist visas). The Israeli locksmith scammers tend to work in teams, normally with the expats operating the call center and the illegal laborers working as the locksmiths.
In one case, an affidavit of criminal complaint clearly outlines their operation in quite substantial detail. The affidavit claims that in 2009, one Eliyahu Barhanun was found to have been sending $5,998 to El-Ad Group located in Israel by the United States Postal Inspection Service. An investigation was launched by the United States Postal Inspection Service and the Office of the Missouri Attorney General into one Dependable Locks, Inc.
Dependable Locks, headquartered in Clearwater, FL, was found to have a team of 20-30 dispatchers working 24 hours, dispatching calls to locksmiths via thousands of different phone numbers. These phone numbers were often listed online with popular search phrases for emergency locksmiths, all of which forwarded calls to the Clearwater call center.
Two witnesses that had worked as dispatchers stated that management required them to quote $54 for car lockout services while the locksmiths were required to charge $179 or more once the job was completed. The locksmiths were then required to split their ill-gotten gains, either in a 50/50 or 60/40 arrangement with Dependable Locks.
Both witnesses also stated that the "vast majority" of locksmith technicians were indeed non-immigrant alien Israeli nationals lacking legal work visas for the United States. A subsequent investigation by Immigration and Customs Enforcement (ICE) revealed this to be the case with 31 of the 43 named individuals whose citizenship records could be found.
While locksmith scammers may be of any national origin or other definable characteristics, multiple examples exist along the trend of the example given above. What is important to take note of is that a locksmith scammer could be of any ethnicity or background, meaning that it is often more useful to notice the telltale signs of a scammer before engaging in business with them.
Red flags to watch out for in a locksmith
There are many red flags to be aware of when dealing with a locksmith which can quickly alert you as to whether or not you're dealing with a scammer or if you're dealing with a legitimate locksmith. These tend to be:
The business is one of the first found on a Google Search for "automotive locksmith near me in [your city]." While not always the case, always be skeptical of the first few paid results found on Google.
The quoted price seems too good to be true. A car locksmith normally can't afford to charge less than around $60-$70 for a lockout, so if you see prices that low (or lower) it most likely is a scam.
When on the phone with the locksmith business, they answer with a generic name like "lockmith" or "locksmith services" rather than the name listed on Google Search. Remember, these scammers operate thousands of phone numbers and route them all to one call center.
Over the phone, the operator will sound hurried and will only vaguely answer your questions. They will often stress their rock-bottom price and try to end the conversation as quickly as possible.
The operator is hesitant or unwilling to provide you with a quote, constantly reiterating their low call-out fee.
When the locksmith technician arrives, they are in an unmarked private vehicle and wearing plain clothes (no uniform). Some have gotten clever and use cheaply-made decals on their vehicles or generic outfits resembling a uniform, so see the next point.
The locksmith is unwilling to provide you with a written quote (on company letterhead) before starting the job. They will appear in a hurry to get to work as quickly as possible without giving you a written estimate of the job.
The locksmith does not have valid ID on their person, a business card, or any state license to show that they are who they say they are. Even if they do, their ID will not likely match the name of the business you found on Google Search.
The locksmith will not ask you for ID to prove that you are the legitimate owner of the vehicle. A reputable and responsible automotive locksmith should always ask you for proof of ownership of the vehicle.
The locksmith will only accept cash or debit as payment and will get angry or potentially threaten violence if you are unable to pay immediately. Some have been known to threaten to call the police while others threaten to hold your vehicle ransom or escort you to an ATM to make a withdrawal.
What to do if you think you've been scammed
Hindsight is 20/20 as they say, so perhaps you may be reading this after you've been scammed by a locksmith and perhaps you did not heed the red flags above as you simply may not have known at the time.
If you have been scammed by a rogue locksmith, there are some courses of action you may wish to take that may be effective. Firstly, if you were able to pay by debit card or credit card, you should contact your bank or your credit card provider to reverse the charge. Credit card companies can often assist you in doing this, but debit transactions may prove more challenging.
Aside from trying to reclaim the charges, you may wish to file a complaint with the Better Business Bureau and/or to report the incident to local law enforcement. Unfortunately, both of these often end up doing little to deter the scammers. Legal action may also be possible, but many attempts to sue the scammers have failed and some have attempted to sue Google for listing the scammers. These types of actions are perhaps a little more extreme and it is advised that you speak with a legal professional for a consultation on the matter.
Lastly, you can write a review on Google Reviews or Yelp if the business is listed there. One negative review may not seem like much, but multiple one-star reviews may alert Google – and more importantly, future customers – that the business is a full-on scam.
How to avoid locksmith scams
At this point, you should have a fairly reasonable understanding of what locksmith scams are, how they work, red flags to look out for, and what to do if you've been scammed. Avoiding scams is therefore going to involve remembering many of the red flags and avoiding any locksmith company that seems suspicious.
More specifically, you can follow these steps to better ensure that you're dealing with a legitimate locksmith:
Try to look for a locksmith before you actually need to call one. When you need one, it may be an emergency and you may be vulnerable to falling prey to a scammer. Save their phone number manually on your phone. Use Auto Locksmiths to find genuine, reputable automotive locksmiths and ensure that the locksmith is licensed in states that require a locksmithing license.
Ask the locksmith over the phone where they're located and check on Google Maps if the business is a real, physical place. Some locksmiths are mobile-only, so this is not always a red flag. Use your best judgment.
Does the locksmith have a website and social media accounts? Scammers often have cheaply-made landing page websites and no social media presence, instead putting all of their resources into bombarding Google Ads. A legitimate locksmith may not have a website or social media presence, but they'll be happy to tell you if they do.
An honest locksmith will be happy to answer any questions you have and will provide you with a fair and transparent quote before starting any job.
The locksmith should always arrive in a branded van or work vehicle, wearing a uniform or work-appropriate attire, and will always be willing to provide you with ID and a license in states that require licensing.
The locksmith should always ask you for ID to confirm that the vehicle is indeed yours. If you don't have ID on hand (e.g. it's locked inside the vehicle), they'll ask to see it after they've opened the door.
The locksmith provides you with a written estimate before starting any work, accounting for realistic mileage charges, labor fees, parts, etc.
Only choose genuine, trustworthy auto locksmiths near you
It only takes a few bad apples to spoil the whole bunch, and in the case of automotive locksmiths the unfortunate reality is that there are a great deal of bad apples turning the entire batch sour both for customers and for honest and genuine locksmiths trying to make a living.
The good news is that locksmithing associations such as ALOA help provide automotive locksmiths with credibility and trust while platforms such as Auto Locksmiths provide customers with a wide range of choices among vetted and approved locksmiths. When you choose a locksmith from this website, you can rest assured that you're dealing with reputable, trustworthy locksmiths and not a rogue scammer.