Car locks have come a long way, historically speaking, and they're still used on all new car makes and models even if they're not always seen. While the exact type and configuration of locks can vary significantly from one car model to another, there are some general similarities and differences between automotive lock systems.
With over 800,000 vehicle thefts occurring every year in the United States, having good quality locks (and keys, of course) is essential for protecting your vehicle and your valuables, as your car could be attracting thieves.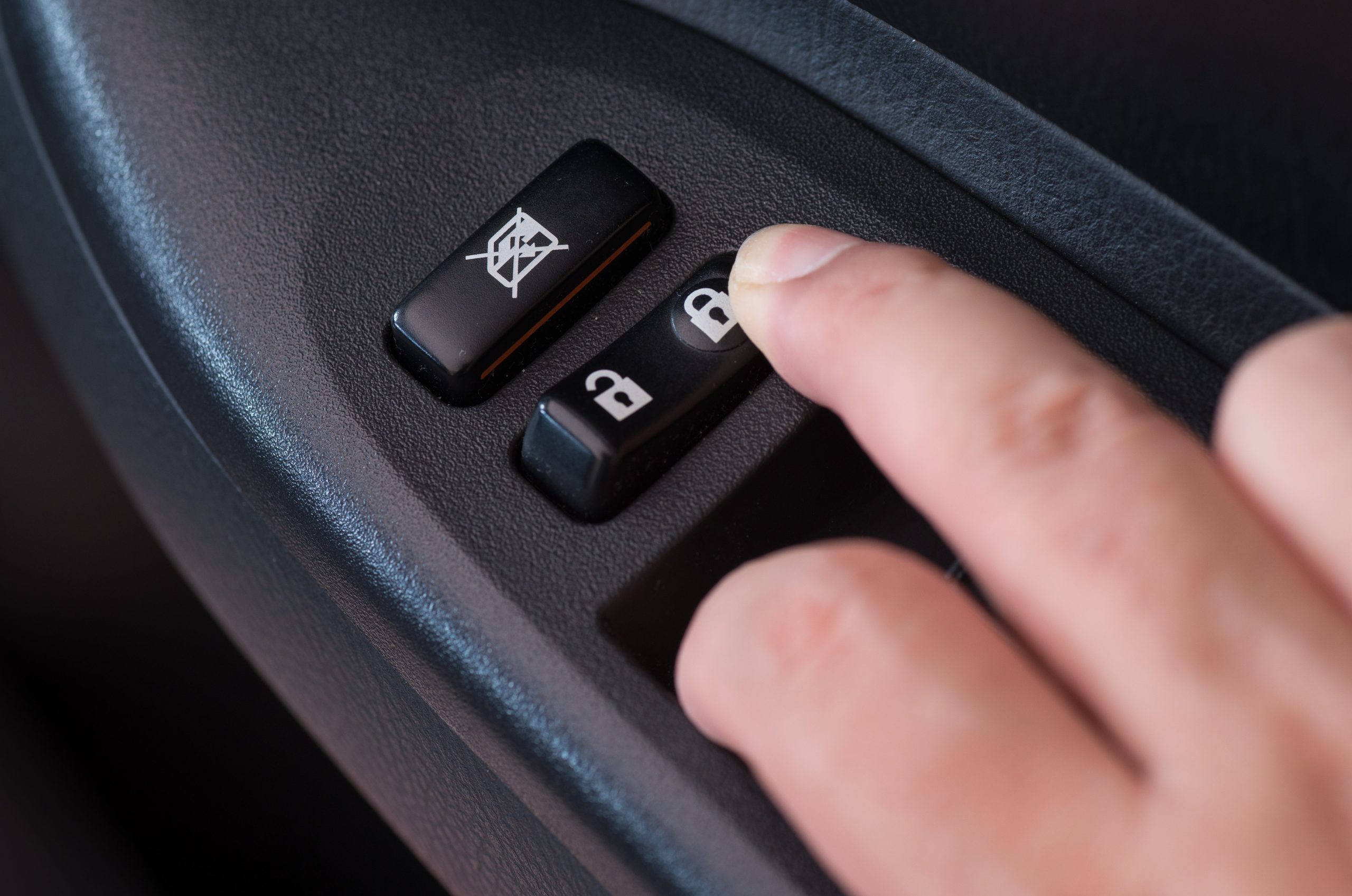 Some of the most common types of car locks include:
Common car lock types
Standard key entry
Nothing too fancy to see here. Standard key entry essentially means locks that are opened by physically turning a key into the cylinder's locking mechanism. Standard key locks – and by this we mean 100% standard and not a hybrid system with a key fob, for example – are mostly seen on antique cars.
The most common places where standard entry locks are (or were) used are the doors, ignition, and the trunk. Originally, old cars from the 1920s on only had locks on the external doors. In fact, you may be interested to know that most cars in America before the 1920s did not have any locks at all! Automobiles and horseless carriages were such a luxury novelty that locks were simply not needed, as the type of people enjoying these new modes of mobility would have a chauffeur to take them to or from their destination. Nowadays, you simply can't afford to leave your car unlocked with rampant crime, so learn about some clever places to hide valuables in your car.
Nowadays, standard keys and locks are still used but almost always they are a backup or an ancillary method of entry to modern electronic systems. One notable application for standard locks such as deadbolts and high-security locks is for security locks for vans.
Electronic Locks
Electronic locks are an interesting category because they've waxed and waned in popularity over the decades. What is generally meant by electronic locks are locks such as keypads, biometrics, touchscreens or app-based locks. Indeed, there is a lot of overlap between these types of electronic locks and keyless entry systems.
Automobiles were first equipped with remote keyless systems in the early 80s, but it wasn't until the late 80s that keypads and other electronic lock systems were mainstream in the United States. A lot of cars from that era were using fairly proprietary technology, which made it quite a challenge for many automotive locksmiths at the time. The higher cost for many keypad-equipped vehicles didn't help either, and the technology was largely dropped by the late 90s in favor of more standardized vehicle security methods such as GM's VATS transponder key and immobilizer technology (which is still used today, albeit using a more up-to-date iteration of VATS technology).
It is only in recent years, in the early 2020s, that electronic lock systems are making somewhat of a comeback. App-based lock and key systems such as those used for Tesla's Model 3 and Model Y can add extraordinary convenience for drivers, for example, but they also come with some inherent downsides. What if you lose your phone? What if you receive the infamous "500 server error?" Weighing the benefits with the disadvantages, many vehicle manufacturers have scaled back plans for exclusively electronic and app-reliant lock systems, some even continuing to provide physical keys as a backup to the electronic locks.
Keyless entry
Certainly, the broadest and commonly used type of auto lock today is keyless entry, and specifically a sort of hybrid between keyless and physical key and lock. What is generally being referred to here are all manner of key fobs, including proximity key fobs, transponder key fobs, key fobs with physical keys inside, and key fobs used for the ignition to start the vehicle.
Essentially, keyless entry systems that use key fobs tend to forego the need to use a physical key as the main method of entry, only at best requiring a physical key as a backup should the key fob not work, i.e. dead battery or faulty component. Key fobs are instead the 'keys' that open the doors, pop the trunk, turn on the alarm, engage power windows up or down, or even start the ignition remotely. Some more luxurious key fobs can also pre-heat the vehicle and engage heated seating, which is perfect for chilly winter mornings.
The way that key fobs work, generally speaking, is that they send a signal to the vehicle's computer which, when accepted as valid, perform the desired function. There are many different technologies used, and many names and acronyms for these technologies, but this is very briefly how they work. Today, the vast majority of vehicles in the United States have some sort of keyless system using key fobs instead of or in conjunction with physical keys.
One specific detail that is important to understand is that key fobs that start the ignition generally need to be equipped with transponders that communicate with the engine's immobilizer. Depending on the type of transponder and immobilizer system, the key may need to be reprogrammed in order to be used with your specific vehicle.
Child safety locks
Another common type of lock found in the vast majority of vehicles is a child safety lock. While they've been around since the 60s, child safety locks became mainstream in the 80s and 90s and were made mandatory by National Highway Traffic Safety Administration (NHTSA) in 1985 for all new cars sold in the United States.
These types of locks usually work as a sort of lever in the rear seats which can be remotely controlled by the driver, including when the vehicle is in motion. The primary purpose is to ensure that the doors cannot be accidentally opened by a child, which in turn can greatly minimize the occurrences of accidents and injuries.
Trunk locks
Trunk locks are very common on modern vehicles and may be opened either with a standard key or remotely via key fob, for example. Sometimes, the key fob has a dedicated button to unlock or open just the trunk door, which can be useful when doing some grocery shopping, for example.
The trunk release found on most modern key fobs adds convenience and security when the vehicle is parked, since the driver can safely open the trunk and do what they need to do without having to compromise security by unlocking the door locks at the same time.
For some specific applications such as vans used for work or converted vans that function as a home on wheels, additional security features may be desirable such as latches and deadbolts.
Other types of car locks
The above lock types are by far the most commonly used on just about all vehicle makes and models in the United States today, so most reliable automotive locksmiths should have no difficulty working with these locks and their keys. This includes all manner of services such as emergency car unlock service, broken key extraction, transponder key programming, and so on.
There are some other types of lock that may be found on certain cars, however, that require specialized skill to service. Antique cars, for example, often used brass (and later diecast) pin tumbler and wafer lock cylinders. These became common in the 1920s and quickly evolved into more secure and higher-quality locking technologies and materials.