It is one of those nightmare motoring scenarios that you hope never happens to you: you put the key in the ignition or the lock, turn it and then – snap. You're left with a fob in your hand and the key is stuck in the ignition or the lock. Either way – you aren't going anywhere until the problem has been sorted out.
So, who should you call to get the key extracted? A specialist automotive locksmith near you.
While this sort of situation is rare, it does occasionally happen – and you can bet it will happen at the worst possible moment.
Why keys snap in locks
Car keys are generally robust and can stand up to wear and tear – being dropped, that sort of thing – but there are certain common causes of breakages.
For example, if you try to turn the key when it hasn't been properly inserted into the lock or ignition, using the wrong key for the vehicle, trying to use a key that has already been damaged (which you may not know about prior to trying) or, in a door lock, holding the key while pulling the door open, which can make it bend and then break.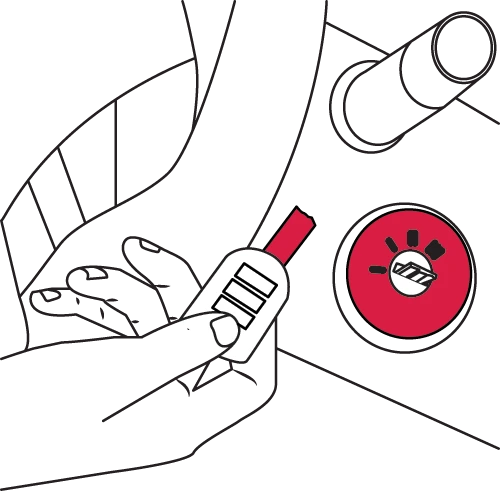 Should I try to get the key out myself?
In a word, no. Don't be tempted to try to prize the key out using tools you keep in your vehicle, or follow some homespun hack you've seen on the internet, because you could end up causing even more damage to your car, van SUV, or pickup truck. After all, the ignition is one of the most important parts of a car, and fiddling with it can result in a whole host of problems, which means it could become a whole lot more expensive to fix than it needed to be.
It is a lot cheaper to just call in a specialist auto locksmith, who will know how to get a broken key out of a lock or an ignition without causing any more damage.
Why you should use an automotive locksmith
Extracting broken keys from a lock or ignition is a specialist endeavor – especially as it needs to be done without damaging anything. Auto locksmiths have received training in everything to do with keys and locks, including extraction of broken ones, so they know what they are doing, no matter what make, model or age of vehicle they are faced with.
They are also backed up by a wealth of specialist equipment that means they can get the key out of the ignition or lock, and cut and program a new key for your vehicle while you wait, so that you can get back on with your day in next to no time.
Replacing broken keys
Of course, once the broken key has been extracted, then you will need a new one to replace it. This is also something an automotive locksmith can do while you wait. They carry with them all sorts of blank keys and state-of-the-art tools, which means that they can cut keys and program them to be unique to your vehicle. They have software that can tap into your vehicle's ECU and extract the key's data, then transfer it to a new key, if it is one that uses a transponder. If needs be, they can create a totally new key and program the data into the ECU, then delete the old data from it.
Car key stuck in ignition
Sometimes, a key might get stuck in the ignition barrel or not turn. If this is the case, an auto locksmith can diagnose what is causing the problem – whether it is down to the key or the ignition system. Either way, they will be able to provide a solution, for example by reprogramming the key or repairing the ignition.
Cost of extracting a car key from a lock
How much it costs to extract a broken car key will depend on several factors, although it is not one of those problems that will break the bank to fix. For instance, one of the biggest determining factors is the sort of key your vehicle has – in general, the more complex the key, the bigger the fee. Another determinant is how badly the broken key is stuck.
Rest assured that every member of the Auto Locksmiths network is able to give you a full quote, up-front, so you will know how much it will cost before any work is done. Search the site and ask for a no-obligation quote from an auto locksmith near you now!
How automotive locksmiths extract broken car keys
All auto locksmiths carry tools specific to the industry, which have been designed with specific tasks such as key extraction in mind.
To extract your key from the vehicle's ignition, an auto locksmith will use a RFID (Radio Frequency Identification) device to discover the key's unique serial number. This data is needed so that they can get the key out of the ignition without triggering the vehicle's alarm system.
Use the Auto Locksmiths website
There is a huge range of makes and models of cars, vans, pickup trucks, and SUVs being driven by people in the US. Whatever vehicle you happen to drive, an experienced automotive locksmith will be able to extract a broken key from your ignition or lock for you.
However, there are many companies offering auto locksmith services, so finding one that is trustworthy, won't rip you off and is close to where you live or work can be daunting, especially if you need your car key extracting in an emergency.
We appreciate how difficult it can seem and that's why we are here – to take all the uncertainty out of finding suitable lock & key technicians. Every auto locksmith listed on our site has been vetted, approved and verified by industry experts, so you can be certain you will be receiving professional services from someone who is trustworthy and qualified to extract broken keys, so you can get back on the road in next to no time.